This is a Sponsored post written by me on behalf of Whitney Farms for SocialSpark. All opinions are 100% mine.
We're about to start our summer garden in the next couple weeks, but I wanted to get started with a couple plants first.  My kids LOVE helping me in the garden and they love getting to pick out their favorite fruits & veggies to plant.  I was excited when I was contacted by Whitney Farms® to try our their organic plant food and organic soil. 
I took my kids to the garden center and let them pick out their favorite plants.  Cailyn chose cherry tomatoes and Landon chose strawberries. 
We used Whitney Farms® organic plant food as we prepared the soil for planting and sprinkled a little around the plants as well.  I really like the texture of this plant food.  It's not dusty or grainy and it doesn't have that smell that some plant foods have.  I love that it is completely organic and I don't have to worry about what is going into my fruits & vegetables!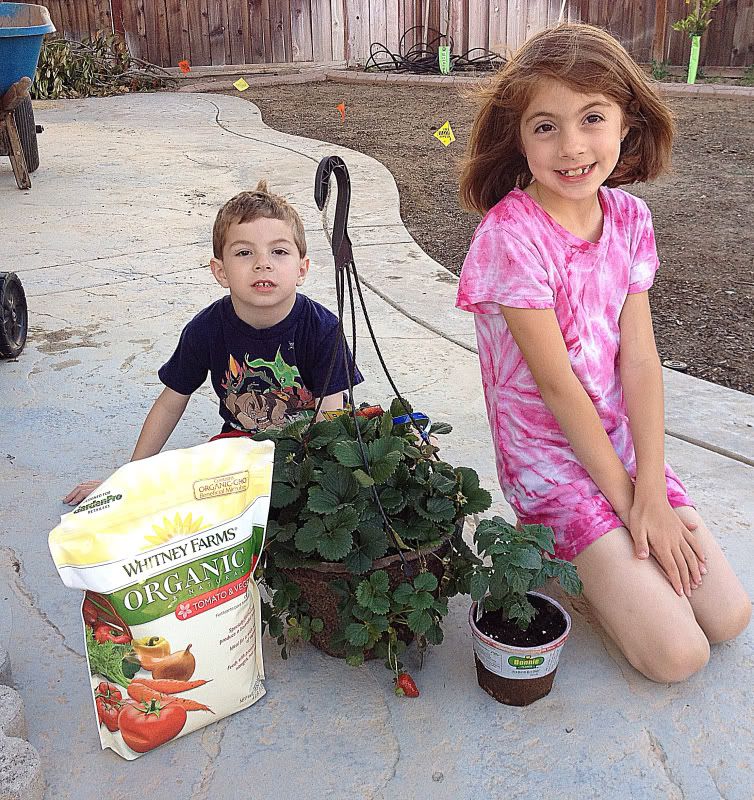 The kids and I are so excited to see our plants thrive and produce some really yummy strawberries & tomatoes.  Our strawberry plant already has a beautiful red fruit growing and the kids are anxious for when they can pick it.  They can't stop talking about how cool it will be when we can just walk out to our garden whever we want and eat some strawberries.  :)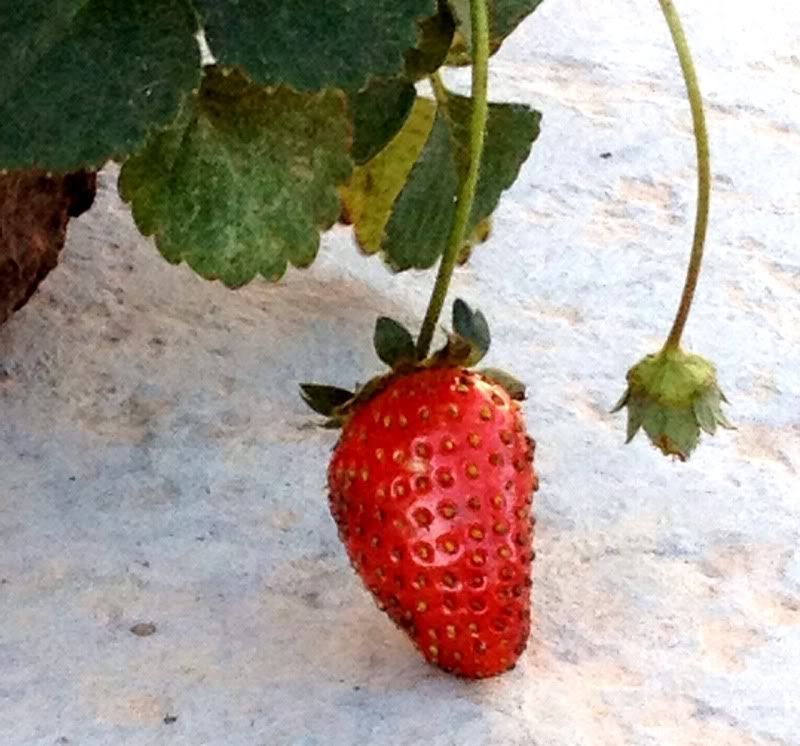 Do you want to try Whitney Farms® plant food?  Just click the link for a $3 off coupon! 
What are you planting this summer?